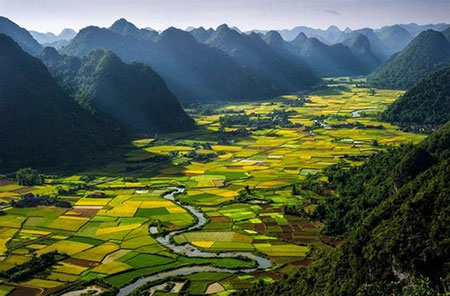 Rwandan mountains rise to a steep height
Rwanda, popularly known as the "land of a thousand hills" is an extremely mountainous country which is located on the far western periphery of the Rift Valley. Rwanda mountains enclose the entire country from all sides and had previously been responsible for the weak transportation facilities of the country. But now the scenario has completely changed and the Rwandan mountains no longer cause hindrance in transportation facilities.
in the western borders along the continental separation of Nile and Congo rivers. Rwandan mountains stretch up to the North Kivu region of Congo.
Many of the Tutsi tribes inhabit in the high mountain ranges above Lake Tanganyika in Southern Kivu.
On the northwestern side of Rwanda, there is an extensive range of volcanoes. Virunga mountain ranges consist of a number of active and dormant volcanoes in East Africa. Out of the eight major volcanoes in the region, most are dormant, except Mount Nyiragongo and Mount Nyamuragira. These active volcanoes erupted last in 2006. Parc des Volcans also is a popular and exciting popular attraction of Rwanda. Rwanda's highest peak is the Volcan Karisimbi, 14,787 feet.
On the western part of this mountain range the elevation drops to 1,460 m. There are many unexplored mountain ranges in Rwanda which are attracting tourist attraction spots.